HVAC And Plumbing Bethlehem PA
Air Conditioner And Heating Service Bethlehem, PA
Air conditioning companies in Pennsylvania are highly competitive and with the bombardment of advertisements online, it can be a daunting task to choose the right contractor. American Home Comfort is a family owned business serving Bethlehem, PA and surrounding areas. Try us for Bethlehem, PA air conditioning service excellence. We tackle your air conditioning system according to code ensuring you receive premium air conditioning service Bethlehem, PA. Our vast range of services can be categorized as:
With so many professional services to choose from it's no wonder we are the leader in indoor air quality companies within Bethlehem, PA.
Don't miss out on the opportunity to receive our value-for-money air conditioner warranty when you call us for your next air conditioner installation!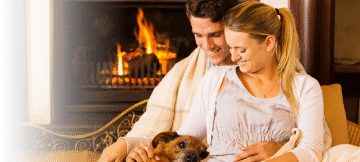 Company Provides Best Heating Services in Bethlehem, PA
How long will you tolerate that annoying sound coming from your furnace? Is your furnace more than 15 years old? Furnace replacement companies can charge you a hefty fee to install a furnace. At American Home Comfort we do all furnace services at an affordable price for you. Our furnace repair services and furnace maintenance services are top notch which is why we are considered the best in heating services Bethlehem, PA. We install, service and repair heat pumps of all brands, saving you money on your utility bill. It is important to have your HVAC system serviced and well maintained to avoid it from letting you down when you need it the most. We are a reputable local contractor situated near you in Bethlehem, PA
World Class In Indoor Air Quality Companies
If you are thinking air purifiers, dehumidifiers, UV lights and air filtration systems then American Home Comfort is the company to call. Breathe fresh, sanitized air and get rid of viruses that could harm you and your family by installing an air purifier. We will advise you on the most suitable solution to align with your budget.
Plumbing Services in Bethlehem, PA By American Home Comfort
Have you had your pipes inspected lately? Over time, dirt and grime accumulate on the inside walls of your piping which can cause blockages in your drainage system. Our qualified plumbers do on site inspections and advise you on whether to repair or replace your piping. Excavation and trenching services are available for those big projects. Unblocking of drains and drain cleaning services with amazing after service support. CallAmerican Home Comfort on (610) 960-9375. Saving you money without compromising on quality.
American Home Comfort is the company to call for expert HVAC and plumbing services in Bethlehem, PA. Get the service you deserve at a price you can afford. Call now! We have a technician near you in Quakertown and surrounding areas including Bucks County, Allentown, Easton, Ottsville, Plumsteadville and Doylestown, PA!