Plumbing Services in Quakertown, PA
Plumbing Services are important to your home as oxygen is to your body. Plumbing services are there to ensure water goes out and comes into your home correctly. Plumbing does not only pertain to water related services, plumbing includes a wide range of heating system installations and maintenance, from washing machines, commercial bathrooms and much more. At American Home Comfort we have a plumbing contractor  who will provide you with friendly, courteous and effective residential plumbing services to property owners in Quakertown, PA. We provide on time arrivals, certified and licensed plumbing contractors. They make it their mission to exceed our customer's expectations. Quakertown, PA plumbing has never gotten better.
Want to find out how our customers feel about our gas line installation services? Go ahead, and read through our customer reviews and testimonials for assurance guaranteed!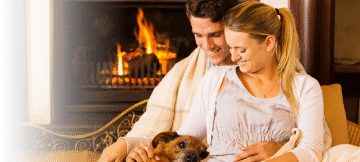 We Provide Following Plumbing Services To Your Plumbing System & Plumbing Unit
24 Hours Emergency Plumbing Services
Looking for plumbing experts near Quakertown,PA at odd hours? Getting your plumbing repair done doesn't have to be difficult. Plumbing disasters can strike at any time, they never wait for a convenient time. It's usually in the middle of the night, early in the morning, or even before a big occasion. Once you make that emergency call to American Home Comfort, an emergency plumber is sent to your home promptly. We don't want you having to deal with plumbers who aren't available or charge you a whole lot for overtime, we understand the frustration.
At American Home Comfort our emergency plumbing consultants are on standby, and available to take your call 24/7. Our emergency plumbing services offer you expert plumbers who are known for their courteous and professional service, who will efficiently and promptly address your plumbing issues. Our repair experts provide suggestions to prevent another emergency and all of our locations like here in Quakertown are locally owned and operated. 
Read more about our clients' honest, satisfied testimonials about our amazing chimney relining service from our friendly staff and technicians!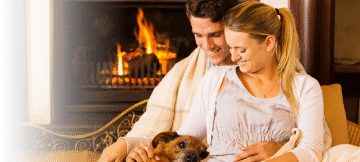 Trust Best Quality Plumbing Services By American Home Comfort
Unlike other plumbing companies in Quakertown, PA, at American Home Comfort we are all about providing affordable plumbing services without having to compromise in quality. We have a team of highly qualified and experienced plumbers ready at your disposal 24/7. Our plumbers have the correct equipment, latest tools and knowledge to back it up to achieve optimum results. 
If you live in Quakertown and surrounding areas including Bucks County, Allentown, Easton, Bethlehem, Ottsville, Plumsteadville and Doylestown, PA we've got you covered! Call us on 610-960-9375 now!