AC Services Quakertown PA
We at American Home Comfort install and repair all components of your air conditioning unit at a low cost, while providing services that are trustworthy in Quakertown, PA. Our team ensures that our air conditioning services give you value for money! We aim to demonstrate professional services, expertise in our industry, and outstanding service delivery. With our longstanding reputation in the HVAC industry it is safe to say that we are a reliable service provider who makes all your air conditioning for home and office dreams come true!  Get the best air conditioning services from American Home Comfort today! Air conditioning Quakertown,  PA is our business!
We don't claim to be the best air conditioning repair company, we let our reviews speak for themselves. Click here, to see how our customers have rated the services we have provided!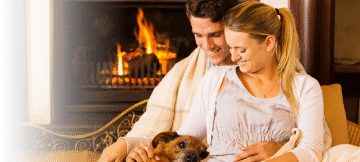 Air Conditioning Services From American Home Comfort
All property owners should protect their investments by ensuring that the life of their air conditioning unit is running efficiently and economically. Our team of well-trained professionals are always ready to handle all of your air conditioning concerns, whatever they might be. 
Being proactive about the maintenance of your air conditioning unit not only extends the lifespan of your unit but will help you save a substantial amount of money on repairs and replacements. We provide complete air conditioning maintenance to ensure that your existing unit works at its best. Our technicians provide a thorough inspection of all key components in the unit such as the compressor, the fan motor, evaporator unit, the condenser unit, and the thermostat, during the air conditioner service.
Our maintenance consists of fixing any minor issues before they lead to bigger and more expensive breakdowns. We are your one-stop shop, give us a call today to have your air conditioning needs met and your expectations surpassed. Enjoy the benefits of a trustworthy maintenance job from a reputable HVAC company today! If you have questions about AC  service cost, air conditioning service near Quakertown, PA, we have the answer.
Air Conditioning Repair Service Quakertown, PA
If you haven't been keeping your air conditioner regularly maintained then you are probably forced to attend to frequent repairs to keep your machine running. Get your air conditioner repaired by trusted professionals today. A technician will be sent to your door to evaluate your air conditioner and find the root of the problem.
With several product deals, there's always something for everyone. You don't have to worry too much about furnace repair service cost!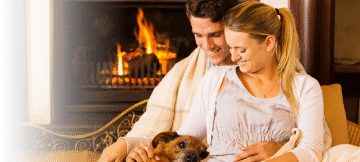 Call American Home Comfort Quakertown, PA
At American Home Comfort we install, repair, and maintain all types and brands of air conditioning systems providing you with complete air conditioning solutions. Be it a complex compressor change or much-needed maintenance our skilled staff are here to make sure that your air conditioning unit is up and running, cooling your home in no time. We have both the experience and the expertise to diagnose and fix all air conditioning issues, providing you with the best possible solutions. Why try other air conditioning companies when our AC service centre offers the best AC services in Quakertown, PA?
Choose American Home Comfort for all your air conditioning service needs in Quakertown and surrounding areas including Bucks County, Allentown, Easton, Bethlehem, Ottsville, Plumsteadville and Doylestown PA. Give us a call on 610-960-9375!