Reme Halo is an award winning whole home induct air purifier, bringing you indoor air quality with next generation technology. Air that reaches your central air conditioning system is purified with the Reme Halo system. This next generation design eliminates sick building syndrome risks by reducing air pollutants and odors. Reme Halo is the perfect solution for whole house air purification.
Worried about Reme Halo cost to install? Take advantage of our affordable prices and customer deals. For gas fireplace repair cost at unbeatable prices!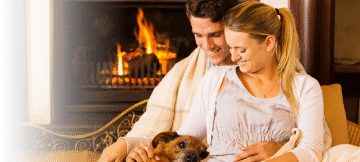 How Reme Halo Filtration System Work
Reme Halo in duct air purifier works with Reflective Electromagnetic Energy technology. These systems are installed into the supply plenum of your already existing heating or air conditioning air ducts. Reme Halo in duct air purifier produces low level hydrogen peroxide. This is airborne and is distributed via the air handler, through the duct system and exited to the conditioned living space. The Reme Halo safety level is 100% as it sweeps through your home while actively purifying pollutants at the source. The Reme Halo sticks air borne particles together making it easier for your filter to catch by enlarging them.
Benefits Of Our Reme Halo Services in Quakertown, PA
An important reminder – as per recommendation, Reme Halo Installation should be done by a HVAC professional or licensed technician. The Reme Halo purifier kills up to 99% of viruses, mold and bacteria. Dual ionizers in them are there to reduce particulates which are airborne such as mold spores, pet dander and pollen. Did you know in the time a sneeze can reach three feet, with the Reme Halo purifier sneeze germs are reduced by 99%.
The Reme Halo provides whole home air purification unlike other portable systems which only purifies certain spac. Your surfaces are also purified with zinc ions and kill 99% of viruses which land on them. An easy, no tool cell replacement done by two quick release features is as simple as that. Unlike other noise systems, Reme Halo operates silently without taking away living space. It's easily integrated into your HVAC system. We all have the fear to breathe mask free outside, indoors you can breathe worry free, the Reme Halo air purifier is used for protection against the deadly SARS virus and is tested and approved by the Chinese Government.
Your home deserves the best when it comes to air conditioning maintenance. Whenever you face any issues with your unit, you can count on our technicians!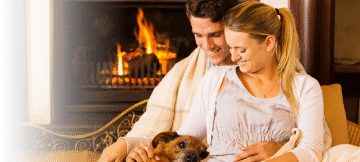 Reme Halo Home Depot At American Home Comfort
Reme Halo Installation Near Me? For Reme Halo installation, Reme Halo replacement and Reme Halo maintenance call us at American Home Comfort on (610) 960-9475 now.
The reme halo is a quick and easy solution to eliminating persistent indoor air pollution. It takes only minutes to install by simply plugging it into a standard 120-volt outlet.
The average lifespan of the reme halo is 5 years with proper maintenance.
The reme halo requires very little maintenance. You should simply clean the unit regularly with a dry cloth to remove any dirt or dust buildup, and replace the filter as needed.