Just imagine those hot summer days when the temperature outside is soaring and all you want to do is run and hide in your cool air-conditioned home. American Home Comfort is here to ensure that running off to the comfort of an air-conditioned home is possible. If you are looking for experts in the area of AC repair in Quakertown, PA, you can count on our technicians. With our professional and experienced AC repair team, we can provide fast service for cooling systems of all makes and models.
We understand how important air conditioning can be to you, so we take the extra steps to ensure you are comfortable again in no time. Our team has a deep understanding of the intricacies of air conditioning units, and our quality air conditioner repair service in Quakertown, PA, will ensure that your AC unit operates at peak efficiency for its entire lifespan.
Instead of searching online for the best air conditioning repair in Quakertown, PA, contact our team. We can solve all your AC issues, from AC replacement to repairs and installations!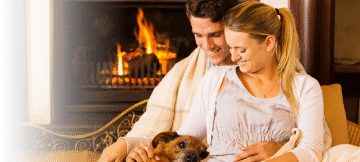 Common Signs You Need Air Conditioning Repair in Quakertown, PA
When your air conditioner stops working or starts malfunctioning, it can be difficult to know the problem. Here are some common signs that you may need air conditioner repair in Quakertown, PA:
If you are experiencing any of these problems with your air conditioner, don't hesitate and contact professional air conditioning repair companies in Quakertown, PA. Our experienced technicians can quickly diagnose and repair any issue you may be having.
While AC repair can help get your system running again, it's not always enough to keep it going. Depending on your system's age and damage level, you may need to upgrade or replace your unit for optimal performance. When units reach 15 years old, they lose efficiency, meaning increased energy bills and more frequent repairs.
Our team can advise you on what steps to take next to ensure that your air conditioner is running efficiently and reliably. We understand frequent repairs and replacements can be expensive, so we always strive to provide cost-effective solutions.
Don't put up with an AC unit that isn't working. Call us for fast and reliable AC maintenance or repair, and let us help keep your home cool and comfortable!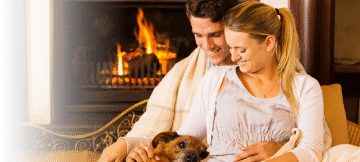 Factors Affecting Air Conditioning Repair Cost in Quakertown, PA
Whether you have a leaky AC unit or a malfunctioning blower motor, your first and foremost task is to find out how much it will cost you to repair it. This is often determined by the following factors:
We provide fast, reliable AC repair service in Quakertown, PA, at competitive prices. Our experienced technicians can diagnose and fix any issue with cooling systems quickly and efficiently.
Choose Us For Emergency Air Conditioning Repair in Quakertown, PA
When your air conditioning unit stops working, you need to act fast. You can't afford to wait until regular business hours to get it fixed. That's why you should contact our technicians for an AC repair emergency in Quakertown, PA. Here are the key benefits of choosing us:
Don't let overheating ruin your summer days! For fast, reliable emergency AC repair in Quakertown, PA, contact American Home Comfort today at 610-960-9375!