AC Installation & Replacement Quakertown PA
When you come back home after a long day, the last thing you need is an air conditioning system that isn't functioning properly. Air conditioners are necessary for the hot summer months, and if you find that yours is not working correctly, it's time to contact a professional. American Home Comfort provides top-notch AC installation and replacement in Quakertown, PA, so you don't have to suffer through hot days and nights.
Whether you have a central air system, window unit, or something else, we can help you install it quickly and efficiently. Our technicians will come to your home to assess the situation and ensure that your unit works properly. They will also advise maintaining your unit, so it lasts longer and runs more efficiently.
Your home deserves the best when it comes to air conditioning maintenance. Whenever you face any issues with your unit, you can count on our technicians!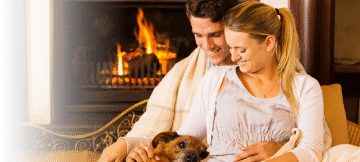 Typical Signs You Need Air Conditioner Replacement
First, let's analyze the symptoms that indicate you need to replace your old unit. The most common signs include:
If you need an AC replacement near Quakertown, PA, don't put this task for later and find professionals to help you. For fast and reliable service, trust our experts. We have the experience and knowledge to provide you with a cost-effective solution that meets your needs.
How Much Does AC Unit Replacement Cost in Quakertown, PA?
It's the question of utmost concern for many homeowners. Everyone wants to get the most bang for their buck. However, it's hard to answer this question when so many factors are at play.
Generally, the AC installation cost in Quakertown, PA, varies depending on several factors, such as the size and type of system you need, the complexity of the installation, and your geographic location. A basic air conditioner can range from $2,500 to $5,000; however, more complex systems can be much more expensive.
We understand how important it is to get the best value for your money. We offer competitive prices and financing options that make the air conditioner replacement cost in Quakertown, PA, more manageable.
Instead of searching online for "AC replacement," contact our technicians for help! You can always count on our team whenever you need AC repair or replacement!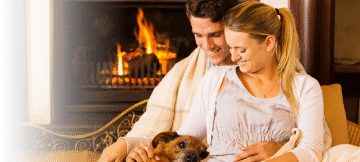 Reasons To Choose Us For Air Conditioning Replacement in Quakertown, PA
Remember that installing a new air conditioner is a big decision, and it's vital that you choose the right air conditioner installation company for the job. Here are some key reasons to choose us:
AC Installation & Replacement FAQs
Generally, you should replace your air conditioner every 10-15 years. However, this depends on the type and size of your system and how frequently it is used. It's best to consult a professional technician about AC installation in Quakertown, PA.
Replacing an old and inefficient air conditioner with a new and energy-efficient model can save you money on your energy bills. It can also help improve the comfort level in your home by providing more consistent cooling. Additionally, a new air conditioner can reduce the risk of unexpected breakdowns and help extend the life of your system.
The best air conditioning system for your home depends on several factors, such as the size of your home, how much cooling you need, and your budget. It's best to consult a professional technician who can recommend the best system for your home and needs.
At American Home Comfort, we are committed to providing top-notch A/C installation and replacement in Quakertown, PA. Contact us today at 610-960-9375 for more information and to schedule your appointment!