Doylestown, PA, Air Conditioning Services
As the heat of summer bears down, ensuring a cool and comfortable living space becomes paramount. In situations such as a sudden breakdown of your AC unit, you might search online for "AC repair near me." In such cases, our air conditioning services are perfect to beat the heat and maintain a soothing indoor environment. When it comes to staying cool, at American Home Comfort, we provide reliable air conditioning services in Doylestown, PA.
We are the number one choice for all your AC needs, from repairs and maintenance to installations and replacements. Our team of certified technicians is knowledgeable in all areas of AC unit services and is ready to help you stay comfortable through the hot summer months.
If you are looking for AC installation services, we are also here to help!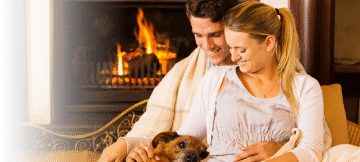 Recognizing When To Call For Air Conditioning Repair
Your air conditioning system is your oasis during scorching temperatures. However, like all things, it can encounter issues. Here are the warning signs indicating it's time for professional repairs.
Don't ignore these signs; they're your AC's way of saying it needs care. Trust our experts to diagnose and provide prompt AC repair services. Beat the heat with a well-functioning AC, ensuring comfort even on the hottest days.
What Determines AC Service Cost In Doylestown, PA
When considering AC services in Doylestown, PA, understanding the factors influencing these expenses can help you make informed decisions. Here's a breakdown to shed light on the factors that influence the cost of our service. List of our comprehensive AC services:
If you are looking for trustworthy air conditioning maintenance in Doylestown, PA, we are the team to call. We prioritize your satisfaction while ensuring your AC system operates at its best.
Experience unparalleled comfort with Doylestown, PA, ductless mini split installations. Our expert installations ensure efficient cooling and heating, personalized to your needs. Discover the future of home comfort today with ductless mini-split systems!
Throughout the furnace replacement process, we guide you in discovering the perfect match for your specific requirements.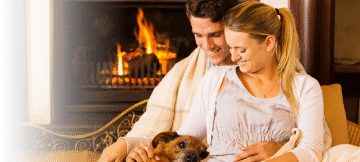 Why Choose Us For AC Installation In Doylestown, PA?
Are you looking online for an "air conditioner installation near me" in Doylestown, PA? We stand as your reliable partner, offering unmatched expertise and exceptional service. Our commitment to providing seamless AC replacement and installation solutions sets us apart. With a team of skilled technicians, we bring years of experience to ensure efficient and reliable installations.
Beyond just installation, we offer comprehensive AC maintenance services to keep your system running at its best. With our proven track record and dedication to customer satisfaction, you can rest assured that your air conditioning needs are in capable hands. Our reliable and efficient services offer a cooler and more comfortable living space.
Don't wait any longer! Schedule an appointment with American Home Comfort for air conditioning services in Doylestown, PA. Call us at 999-999-9999 today!